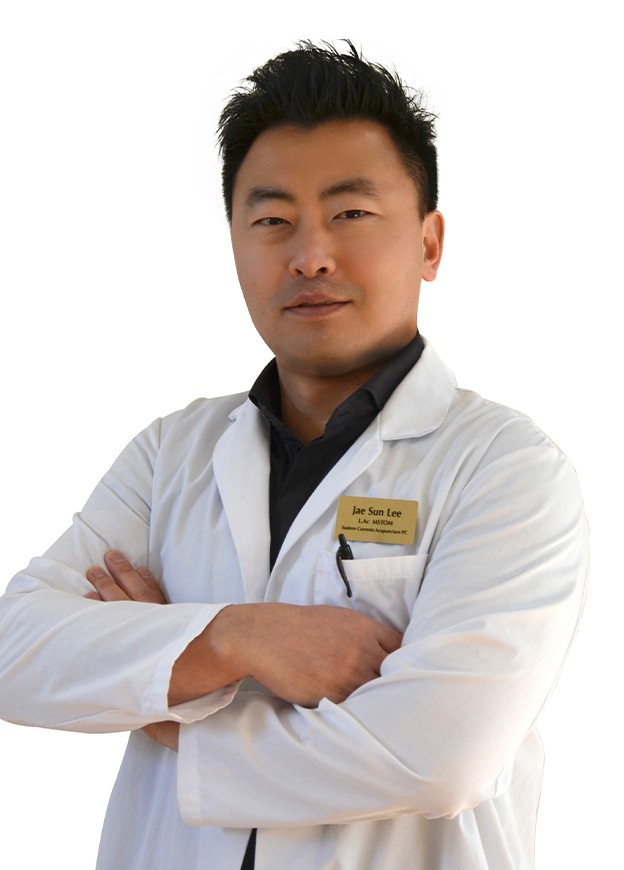 Jaesun Lee is a practitioner of TCM (Traditional Chinese Medicine).  Jaesun is nationally board certified diplomate of Acupuncture and Chinese Herbs at NCCAOM in the United States and board licensed in New York and New Jersey.
Jaesun Lee received his Master of Science in Traditional Chinese Medicine in Acupuncture and Herbs from Pacific College of Oriental Medicine. After his graduation, Jaesun moved to Korea to pursue specialty training in a rigorous 2-year internship program in the Jaseng Hospital of Oriental Medicine in Seoul where he completed his training under renowned Professor. Shin.
Jaesun's concentration laid in Acupuncture, Chinese herbal medicine, Tuina massage therapy, and subspecialization of spinal disorders, shoulders and knees.
After his return to the U.S., Jaesun continued to provide high quality Traditional Chinese Medicine care to the local community and developed a unique approach to pain management while becoming a strong advocate of AcuTuiNa therapy; technique which combines Acupuncture and Tuina massage for treat of many spinal and musculoskeletal conditions.
Jaesun also became specialized in TCM Facial & Dermatology. He uses oral herbal medicine, herbal bathing solutions, herbal ointments and acupuncture to treat various diseases such as: Acne, Eczema, Psoriasis, neurodermatitis, seborrheic dermatitis, rosacea, and atopic dermatitis.  Jaesun finished his herbal medicine studies to treat dermatological issues under professor Ma (former department head of the TCM Department at Pacific College of Oriental Medicine at NY). Professor Ma is one of the six apprentices of Professor Bingnan Zhao, the founder of modern-day TCM dermatology. With over 40 years of clinical experience and several notable publications, Professor Ma is considered to be one of the best in the field.